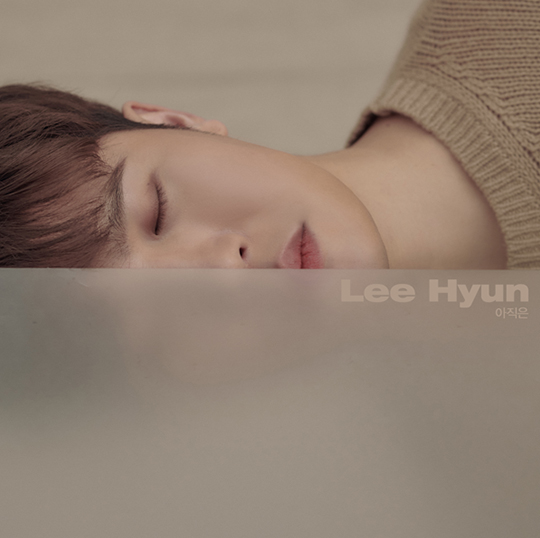 THE 22ND SINGLE ALBUM
Not yet
Top-notch vocalist, Lee Hyun releases 'Not Yet', a restrained, emotional ballad.

The top-notch vocalist Lee Hyun returns with a music that is deeper and more mature, which is set to release on January 28 with his new song, 'Not Yet', a sensitive ballad with restrained emotions. As a member of 8eight and Homme and as a solo singer, Lee Hyun has shown his unique sensibility and musical tone, before establishing himself as a singer-songwriter with his songs such as 'Your Lips', and 'Will There Be a Next Time'. With his music maturing with each release, Lee Hyun is demonstrating greater sensibility in his new single album, 'Not Yet'. After winning four times in a row on MBC's [The King of Mask Singer] with his appealing voice and stage manners, Lee Hyun is expected to demonstrate his potential as a great vocalist with the new song released after almost one year hiatus.
It's a collaboration work done by Lee Hyun and Producer Bang Si-hyuk!
The new song 'Not Yet' is a sensitive ballad, produced by Lee Hyun and producer Bang Si-hyuk. Lee Hyun and Producer Bang have been steadily working together on other various ballad songs such as 'Without a Heart', 'I was able to eat', 'You Are the Best of My Life', and 'Dilemma'.
Producer Bang, who has been producing renowned ballads of Korean music history, and Lee Hyun, a top-notch vocalist, are expected to create a ballad of the highest quality with the two working together.

The harmony of the calm yet dramatic development of the song and Lee Hyun's emotionally restrained vocals of his new song 'Not Yet', is a song that reaches out to comfort those who are feeling helpless and small due to the gazes of others.
As the composer and lyricist, Lee Hyun delivers his story in a calm tone, "I wanted to deliver a warm message but with strength to encourage one to lead one's life without being conscious of what others think".
While in the first verse, the gentle sound of piano, bass guitar and filtered drums comprises a calm and delicate melody, the second verse includes bold string lines, and sensuous guitar and piano harmonize to present a dramatic development.
'Even when I come to a stop, I will be the one who makes myself stop. Until then, with my two feet, I'll keep moving on'; 'Each breath I take, each tear I drop, and each step I walk are all mine to bear in my own life.' The lyrics that are delivered through the sensibile vocals of Lee Hyun linger in the ears.
EPILOGUE
[A Postscript by Lee Hyun]
There are times when what people consider natural of me is not natural to me at all. I tend to draw a line as to how I am defined by others, so that I look rather composed and not troubled. My life is my own to live. It cannot be lived by others nor cannot it be defined. I must walk towards my path. This song is meant to comfort those who feel helpless and small because of others. I wanted this song to be calm but not cold, shout but not scream, so that my vocals carry restrained emotions and heartstrings within the song. I didn't want to force or push one to cheer up. I hope the listeners could feel this song as a serene monologue.
TRACK
1

Not yet

3'53"

2

Not yet (Inst)

3'53"