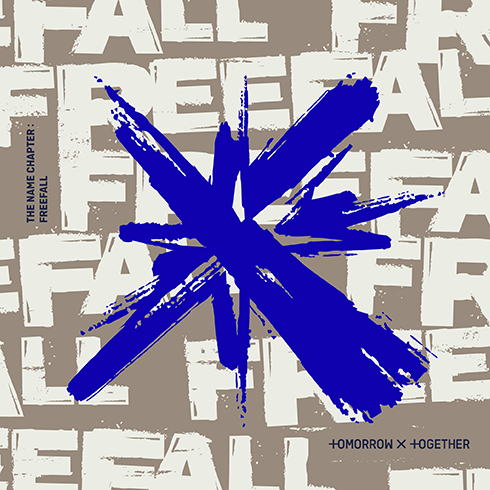 3RD FULL-LENGTH ALBUM
THE NAME CHAPTER:
FREEFALL
"Global K-Pop leader" TOMORROW X TOGETHER (SOOBIN, YEONJUN, BEOMGYU, TAEHYUN, HUENINGKAI) is releasing the third studio album The Name Chapter: FREEFALL on October 13.

The Name Chapter: FREEFALL is a story of the youth who had been delaying their adulthood and escaping from the world but finally decided to face reality. The process of freefalling into reality is tormenting, and reality bites, but they make a firm determination to go on, facing up to everything around them.

The Name Chapter: FREEFALL consists of nine tracks including "Growing Pain," "Chasing That Feeling," "Back for More (TXT Ver.)," "Dreamer," "Deep Down," "Happily Ever After," "Skipping Stones," "Blue Spring," "Do It Like That," and 'Chasing That Feeling (English Ver.) (Digital Only)' only available digitally.

TOMORROW X TOGETHER's resplendent coming-of-age story is anticipated to offer comfort and empathy to all of those moving toward their dreams.
The Name Chapter: FREEFALL
Preview

'Chasing That Feeling'
Official Teaser

'Chasing That Feeling'
Official MV

'Back for More (with Anitta)'
Official MV