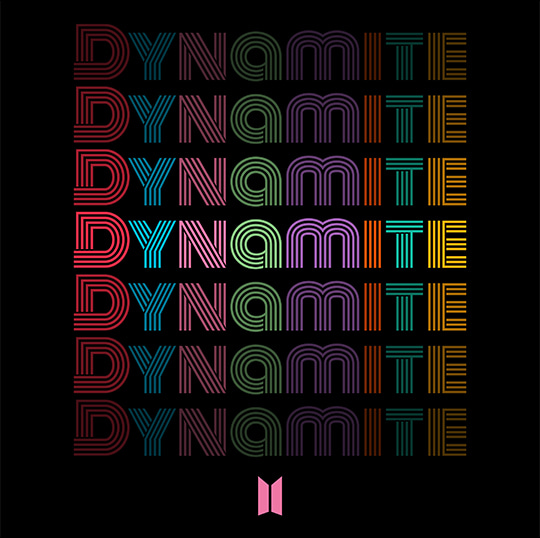 DIGITAL SINGLE
DYNAMITE
"Dynamite" is a Disco Pop single that sings of joy and confidence, bringing a new surge of much-needed 'energy' to reinvigorate the global community.

In this song, the global superstars find happiness by doing again what they do best: engaging in a perpetual cycle of giving and receiving joy with the world through music and performances.

It also marks BTS' first song to be released completely in English; having sought a "breakthrough" to overcome a sense of disheartenment from within the new global climate, BTS embarks on a new challenge through "Dynamite."

The choreography is edgy and upbeat, with deeply addicting movements that highlight the distinct charms of each BTS member.
VIDEO
MV TEASER

'DYNAMITE' MV

'DYNAMITE' MV (B-SIDE)

'DYNAMITE' MV (Choreography ver.)
PHOTO
TEASER PHOTO

GROUP TEASER PHOTO 1

GROUP TEASER PHOTO 2

REMIX TEASER PHOTO
PROMOTION
SCHEDULE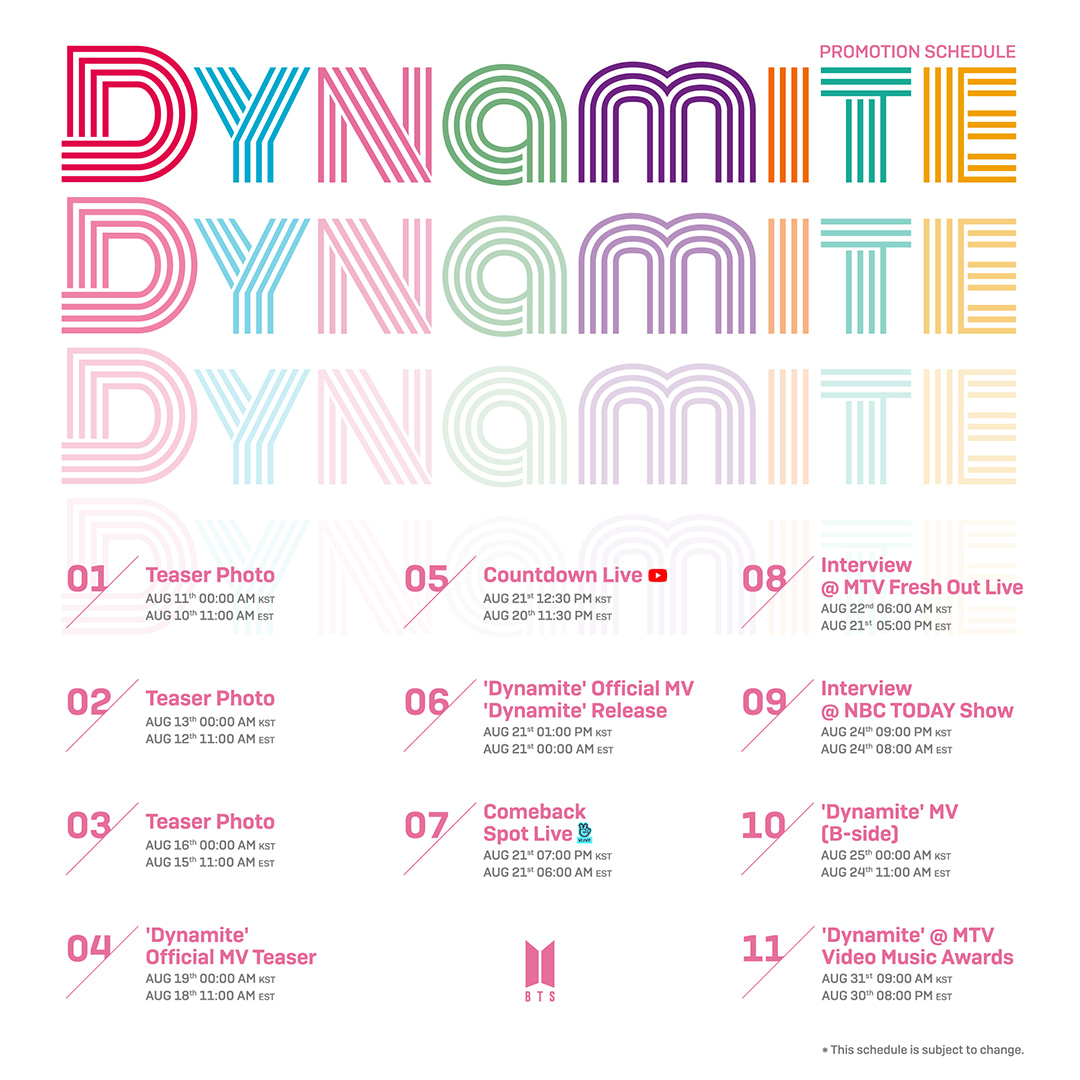 TRACK
1

Dynamite

3'18"

2

Dynamite (Instrumental)

3'18"

3

Dynamite (Acoustic Remix)

3'17"

4

Dynamite (EDM Remix)

3'18"